Some Nigerians don't really care about what some daily household items are meant for, so far it serves the purpose they intend to use it for
Often times, have seen Nigerian use the bobby hair pin wrongly, myself inclusive. Have also seen a guy try to use the side holes on his sneakers for extra shoelace loop..
Most of us including myself, are guilty on the scenarios mentioned above. Plus there's so much more. Someone once said, "If you want to hide anything from an African, put it in a book."
Like most people, Nigerians rarely read manuals or instructions on how to get the best out of things we use use daily.
Here are 10 items you probably didn't know its use before now;
#1. Holes At The Side Of Your Converse Sneakers
They're there for ventilation. Most people assume they are extra loopholes for a tighter fit using shoelaces.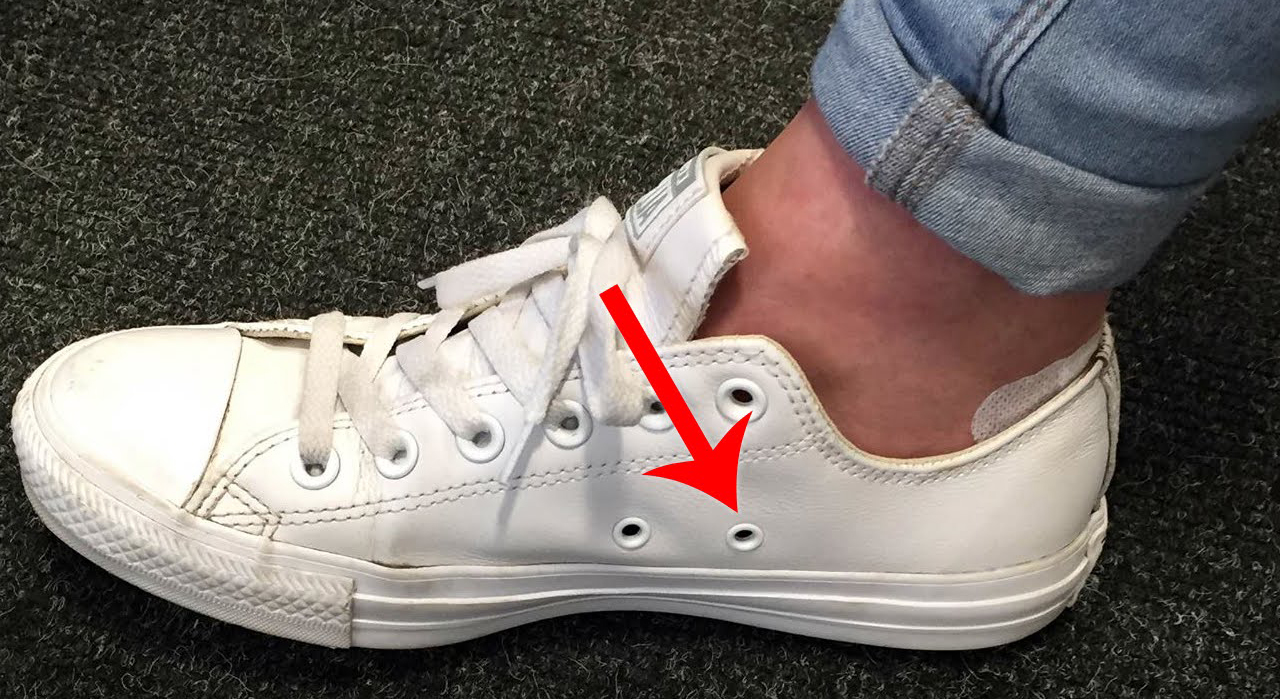 Photo: Pinterest
#2. Extra Fabric Samples With Buttons On Clothes
They are sample materials to help you test different detergents to know which one works best for that material. You don't want to use a detergent that will fade the colours of your clothes.
Photo: Pinterest
#3. Hole On The Tip Of A Measuring Tape
It's to help you secure the tape to a nail or screw for accurate measurement.
#4. Zigzag On Bobby Pin
I've personally used this the wrong way. The zigzag side of the bobby pin is the bottom which helps hold the hair in place.
#5. Holes On Rulers
For ease of hanging.
#6. Hole Behind An iPhone
It's a microphone when using the back camera.
#7. Blue Side Of An Eraser
It's for cleaning stronger and thicker papers.
#8. Indentation On TicTac Containers
They serve as dispensers.
#9. Arrow Beside The Gas Tank Signal
The triangular arrow helps you know what side your tank is. I never knew that!
#10. Spike On Lid Of Drug Tube
It's used to pierce through the openings of new drugs.