This is Why  Many Nigerians Believe Stable Power Supply In Unattainable
75 percent of Nigerians still live without having access to regular supply of electricity despite the massive investments made in the energy sector since the sector was privatized.
As stated by the Nigerian Association of Energy Economists, about 45 percent of the Nigerian population is connected to electricity while only 25 percent enjoys a regular supply of electricity.
The few that enjoy a regular supply of electricity are found in the urban areas of the country while those in the rural areas have less access to the power grid. As a result, there is economic redundancy in the rural areas since regular supply of electricity is essential for economic development.
Lots of factors are responsible for this undesirable situation. In this piece, I have highlighted 7 reasons responsible for the erratic power supply in Nigeria.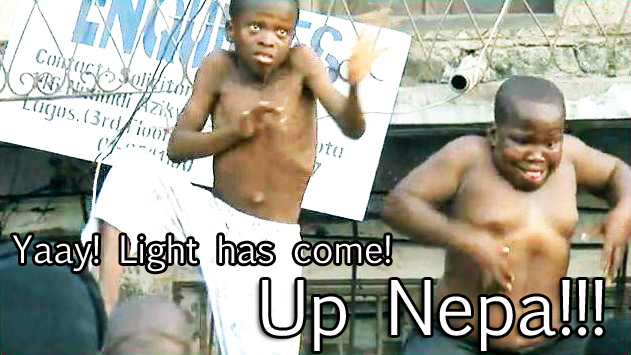 Corruption
The endemic corruption in the nation is one of the chief factors responsible for the pitiable state of access to power supply. Funds meant for the development of the energy sector are either not fully utilized or diverted into other areas.
Poor Maintenance
The poor maintenance culture of Nigerians also inhibit power supply. Inadequate maintenance of energy assets reduces their efficiency thereby leading to poor power supply.
Government Policies
Inconsistent government policies is also responsible for the poor power supply. Most of the policies of the government are not entirely geared towards developing the power sector, conflicting policies will do the power sector no good.
Vandalism
The vandalism of gas pipelines is also a major problem that stares the electricity sector in the face. The country has experienced lots of vandalism cases. As a result, it is impossible for gas to be distributed to the electricity generating companies.
Inadequate Funding
Lack of adequate funding in the power sector also hinders the regular supply of electricity. This problem is caused by both the government and the consumers.
A large portion of the Nigerian population do not pay their electricity bills needed to fund the sector. This can be attributed to lack of widespread metering.
Ageing Power Plants
Due to the ageing power plants used in power generation, they lose efficiency. As a result, the output capacity of the plants reduces thereby reducing the power supply.
Finally, the sub-optimal utilization of fuels in the power plants have
contributed to the reduction in the share of the nation's generating capacity that can be actually used for power generation. This reduction together with the less than optimal operation of power plants have led to a reduction in the capacity of thermal power plants.
A plea is hereby made to the government and those concerned to see to the timely resurrection of this dying sector. An effective widespread metering and proper use of funds meant for the power sector should be ensured. These will go a long way in boosting start-ups and the economic at large.
Read More: Top 7 Money Making School Campus Business in Nigeria