Plenty of celebs and pop stars walk the left-hand path. That is, they use their left hand, which is by far the less dominant extremity among humans, to write, to sign autographs, to wave and to hold microphones.
In addition to being right-brained, lefties are a rare breed, because of their smaller numbers. Left-handedness has also been stigmatized due to its association with the devil, since the fallen angel Lucifer sat at the left hand of the father. Left is also "sinistra" in Latin, which translates to "sinister."
Their uncommonness also makes lefties special — just ask Ned Flanders of 'The Simpsons,' who is the owner and operator of the 'Leftorium' lefty specialty store in Springfield.
Read More: Amazing things Only Left-handed People can do
In honor of left-handedness, we've rounded up a list of some of our favorite celeb southpaws.
Eminem is a lefty.
So is the sexy Scarlett Johansson.
They say lefties are super creative types… So no shock that Lady Gaga is a southpaw.
Justin Bieber… Left-handed. We're surprised that Beliebers haven't taught themselves to orient left to be more like him!
The Leader of the Free World and a celeb in his own right — Barack Obama — is a southpaw.
Jennifer Lawrence, the lead girl crush of 2013, is also a lefty.
They often say lefties are freaks, and Angelina Jolie was considered such in her wild child days!
Did ya know the former doyenne of daytime aka Oprah Winfrey is a lefty? Now ya do!
'90s queen Julia Roberts also veers to the left.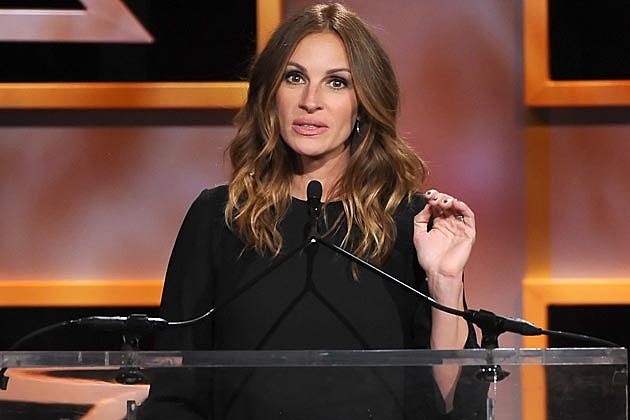 Source: Popcrush