American songstress Keri Hilson, was in Nigeria recenty and she noted that she has tried Senegalese, Nigerian and Ghanaian Jollof and she has her take on who the winner is. 
If you don't know about the Jollof war, we'll tell you a little bit about the funny competition. Its an healthy rivalry between Ghanaians and Nigerians, Senegalese just came into the picture recently. Each country believes they make the best Jollof rice. So a neutral person is here to decide who truly makes the best of this popular dish.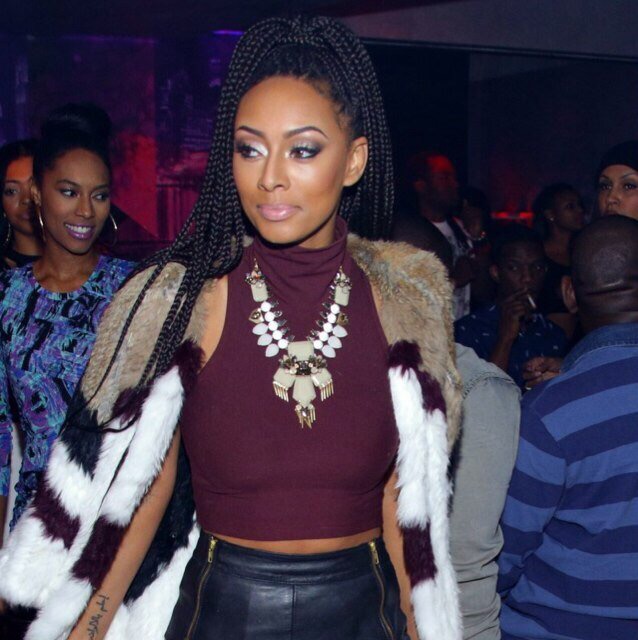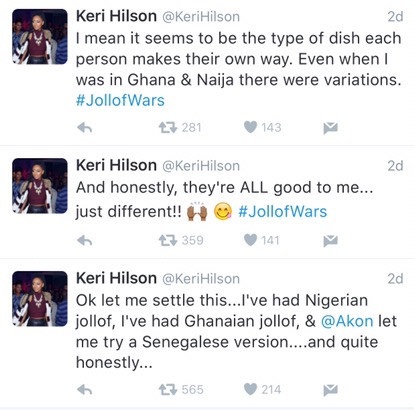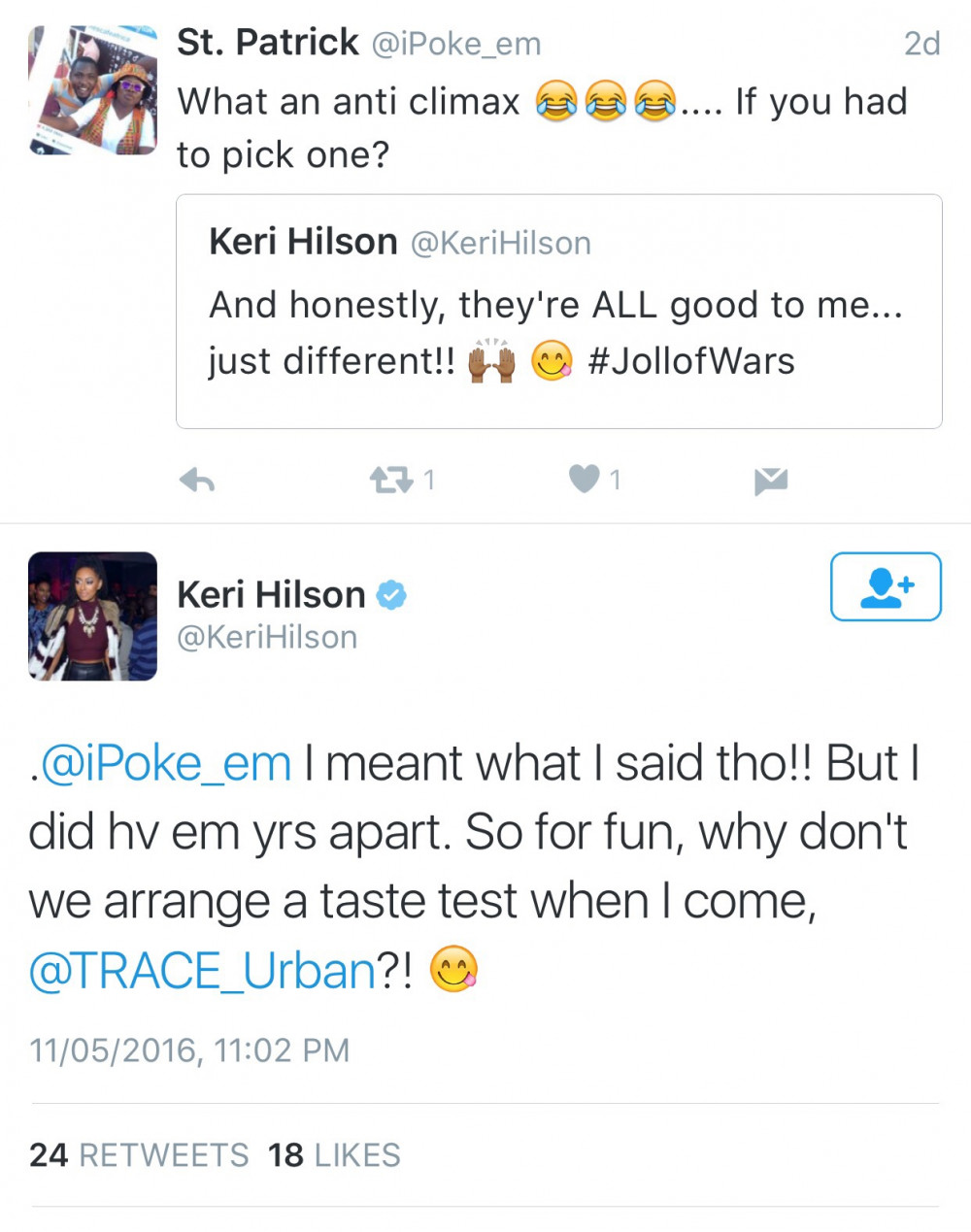 Keri Hilson's Verdict: She thinks they all taste good.
Photos: Twitter.com
Featured Image Credit: Lamago market hub