After Ram Gopal Varma's Officer which opens next week, Nagarjuna is already on to his next project a big light-hearted comedy with which the veteran star says he enters Munnabhai territory.
"This new film that I am doing with Nani is very much in the Rajkumar Hirani territory. I play a gangster and Nani plays my doctor. It is a very warm-hearted funny script. And I've a feeling director Sriram Aditya will make something special out of it," says Nag who has no problems doing two-hero films with younger actors.
"I've never in my career felt threatened by the presence of any other actor. Earlier I was mostly doing solo-hero films in Telugu because that was what was offered to me. Recently these two-hero projects have come which I enjoy doing. I enjoyed working with Karthi in Oopiri. I am sure working with Nani will be a lot of fun," says Nag who looks forward to working with his sons Naga Chaitanya and Akhil Akkineni.
Recently there was an announcement that Nagarjuna would be working with Priyadarshan in a biopic Makkar the Lion Of The Arabian Sea, based on the exploits of the 16th-century naval explorer Kunjali Marakkar 4.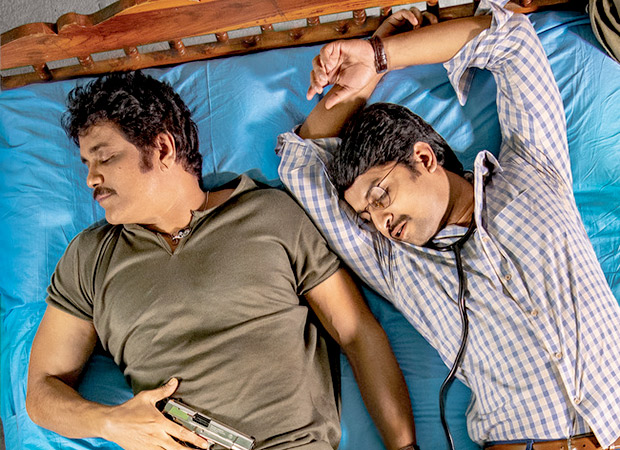 However Nag dismisses these reports as premature. "I was approached but I need to hear the script before I say yes. I will be hearing it at the end of June. At the moment I am only doing the film with Nani."
Nag feels no pressure at this stage to work non-stop. "I've to be happy with the work I am doing. And to be happy the role has to be challenging. And for the role to be challenging it has to be something I haven't done before.