It was Tanushree Dutta who started the much needed Me Too movement in India and now, it is encouraging to see that women are coming out with their stories of oppression and harassment, not just in film industry but everywhere else too. After Tanushree came out with her story, she filed a formal complaint against Nana Patekar and others like Ganesh Acharya, Rakesh Sarang and Sami Siddiqui. She alleged that Nana and Ganesh were making her do a vulgar and intimate step which was added later on the whim of the senior actor just because he wanted a pretext to touch Tanushree. She said that after she refused to do it, he tried to lynch her and vandalise her car through goons. Nana and Ganesh rubbished these claims.
Now the veteran actor has sent out a formal notice against Tanushree Dutta and has called her allegations baseless. It further states that her accusations has affected his reputation and has done incomparable loss to the same. The notice further goes back to the FIR lodged by Dutta in 2008 with Goregaon Police Station and state that it is mentioned that she had a problem with a scene in Horn Ok Pleassss and not Nana in particular so it is surprising how she is accusing him of sexual misconduct after ten years. The response states that Tanushree's accusations are bordering on mental harassment. Here is the copy of the notice below: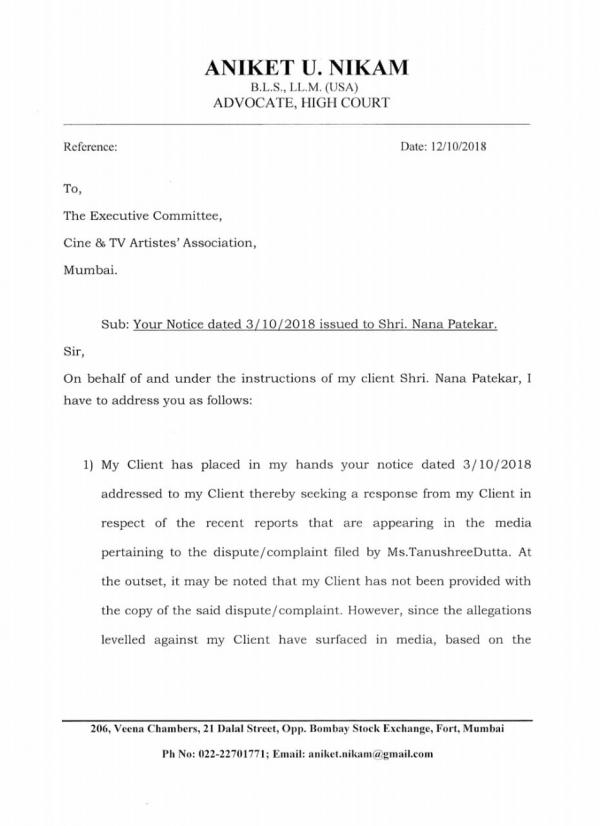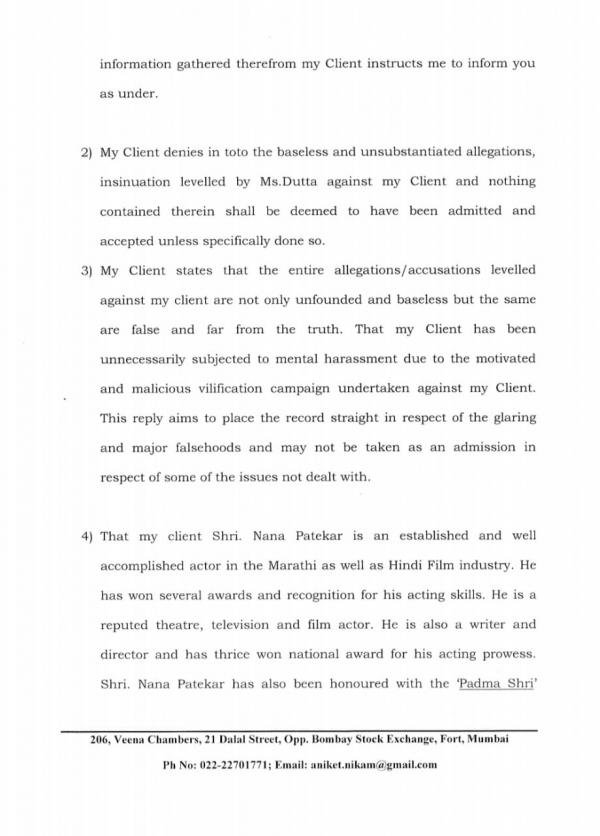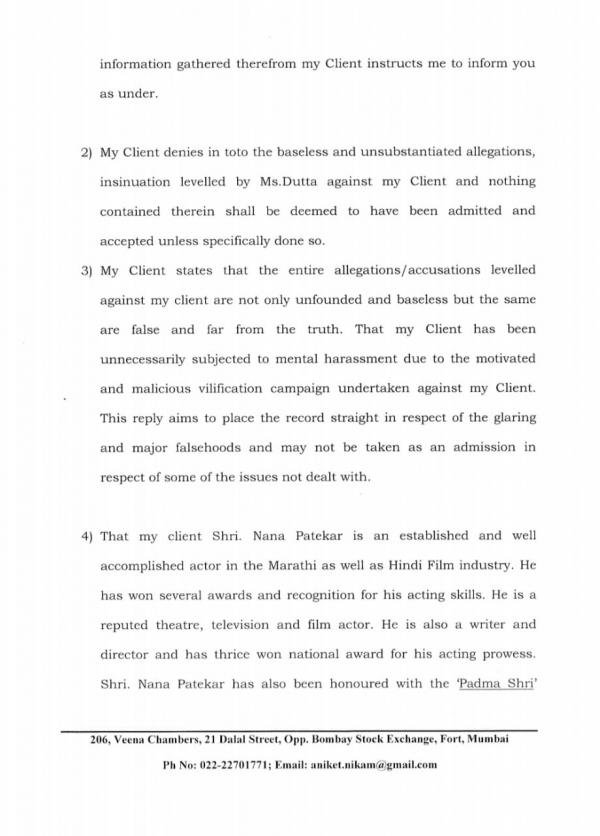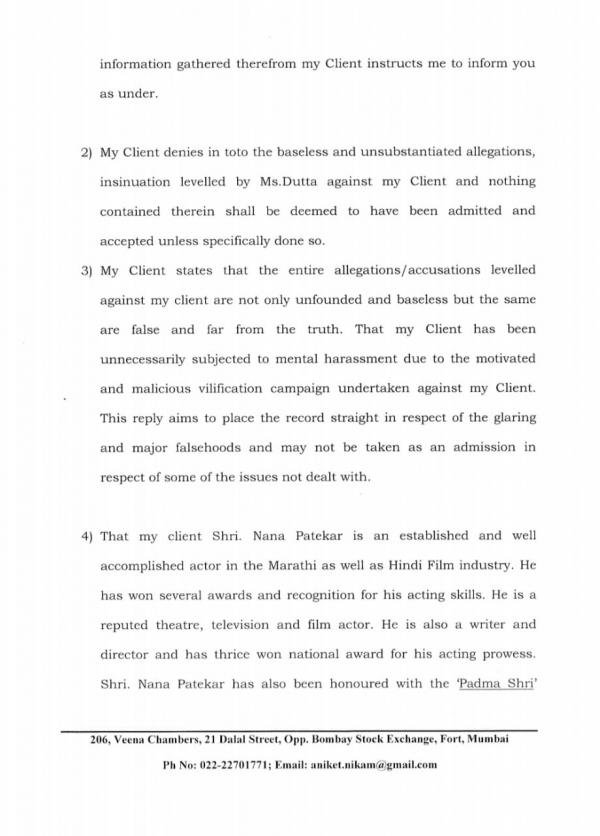 Accusations on Nana did have it's after effects. Just as the situation snowballed into a major movement, he stepped down from his next film, Housefull 4 voluntarily along with director Sajid Khan who was accused of grave sexual misconduct too. Nana was supposed to hold a press conference but decided against it, after consulting with his lawyers.