Nigerians are always winning big…
Nigerians are taking over the world. British Nigerian Tech guru and founder of the trailblazing African Science Academy, Tom Ilube was named the most influential black person in the UK by Powerlist.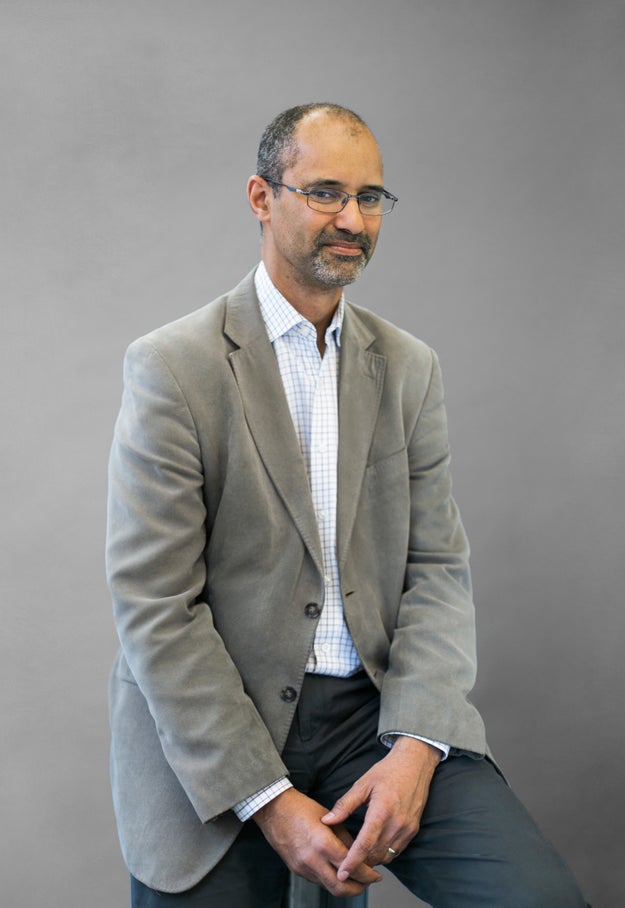 Tom was born in Isleworth, west London to an English mother and Nigerian father, Ilube spent his formative years bouncing between the UK, Uganda, and Nigeria.
He attended Edo College and got his first degree in physics, at the University of Benin in Benin City, Nigeria. He later obtained a Masters in Business Administration at Cass Business School in London.
Tom founded and was Chief Executive Officer (CEO) of Garlik, an identity protection company which he sold to Experian in 2011. He was until recently Managing Director of Consumer Markets at Callcredit Information Group, a credit reference agency which was sold to Chicago-based private equity firm GTCR in 2014.
Tom is currently the chief executive of Crossword Cybersecurity and was also part of the founding team of internet bank Egg as the chief information officer. Tom also worked as a consultant for Goldman Sachs, PwC and London Stock Exchange.
Photo: Buzzfeed
The 53-year-old is now chair of governors at recently opened Ada, National School of Digital Skills, in Tottenham Hale, north London, which is partnering with Google to train 10 of its new apprentices, and in August he opened the African Science Academy (ASA) in Ghana, the continent's first specialist maths and science secondary school for girls.
The Powerlist 2016 Top Ten are:
1: Tom Ilube: Founder of Crosssword Cyber Security, Africa Gifted Foundation
2: Ric Lewis: Founder/Chief Executive/Chairman, Tristan Capital Partners
3:Arlene Isaacs-Lowe: Managing Director – Head of Relationship Management, EMEA, Moodys
4: Sir Lenny Henry: Actor, writer, campaigner
5: Mo Farah: Olympic Champion
6: Lewis Hamilton: Formula 1 World Champion
7: Ishmail Ahmed: Founder/CEO World Remit
8: Dr Shirley Thomson: Composer
9: Sharon White: Chief Executive Ofcom