These Movie Producers Release The Best Movies In Nigeria

The Nigerian movie industry (Nollywood) ranks third in the world after America's Hollywood and India's Bollywood. It is a vibrant industry and has a crop of some of talented artist and producers that have made a mark in their fields.
In this piece, we will take a look at the top 10 Nigerian movie producers that have been recognized and celebrated for their hard work and consistence.
Tchidi Chikere
He is a young, intelligent and brilliant man who has produced more than 50 movies. He is fast emerging as one of the voices to reckon with when it comes to the production of movies in Nollywood. Apart from movie production, he's also a musician and had collaborated with the likes of OJB Jezreel, Marvellous Benji and Pat Attah.
2. Muyiwa Ademola
Muyiwa Ademola is a Nigerian Nollywood actor, film-maker, film producer and director. In 2008, he was nominated for the Africa Movie Academy Award (AMAA) for Most Outstanding Indigenous Actor and Best Director. He is an excellent film producer and director. He is responsible for the popular movies "Ori" and "Ile" amongst others.
3. Okey Ezugwu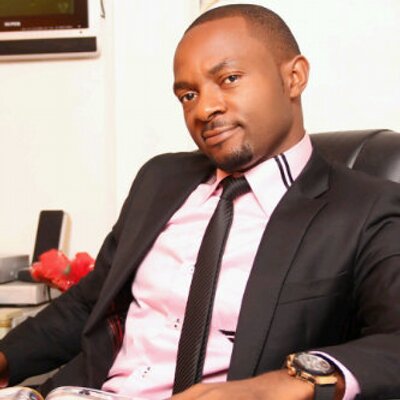 He is a Nigerian film maker, distributor and also the secretary of Film and Video Producers and Marketers Association of Nigeria (FVPMAN). One of the movies to his credit is the excellent "Brother's Keeper" which premiered at the Silver Bird Galleria, Lagos, on the 4th of February, 2014. He's also one of the top-notch film producers in Nollywood.
4. Ayo Makun
Ayo Makun is a talented stand-up comedian, actor and producer. He is the owner and host of the AY Live Shows. He cut his teeth as a movie producer with the movie comedy "30 days in Atlanta." The movie sold millions of copies and was premiered in November, 2015.
5. Emem Isong
She is the CEO of Royal Arts, a Nigerian film academy. Movies produced by her include Apaye (A Mother's Love), Knocking on Heaven's Door, Before God and Man, Champagne amongst others.
6. Fidelis Duker
He is an innovative and creative movie producer. His innovation gave birth to the annual Abuja Film festival. The festival attracts tons of filmmakers worldwide. To his credit is Kids alone, which happens to be the first children TV reality show held in West Africa.
7. Lancelot Imasuen
Lancelot Imasuen is a multiple award-winning movie director and producer. He has been recognized for producing a number of phenomenal movies such as "Invasion 1897" which featured Segun Arinze, Charles Inojie, Nosa Ehinmwen, Paul Obazele, Leo Mezie amongst others.
8. Chico Ejiro
He is also referred to as Mr. Prolific. He is Zeb Ejiro's brother. He is one of the legends of the Nigerian movie production and has won many awards for his hard work. He directed the soap opera "Treasures."
9. Kunle Afolayan
This list will be incomplete without mentioning him. He is the son of Ade Love, a popular theatre and film director and producer. He studied economics and was working as a banker before delving into filmmaking. This made him enrolled for a course in New York Film Academy.
Movies to his credit include "The Figurine: Araromire" and "Phone Swap" which featured Nse Ikpe Etim and Chika Okpala. The Figurine turned out to be a successful movie in Nigerian theatres.
10. Teco Benson
He is characterized with distinctive professionalism. He has transformed many actors into superstars. His movies are of international standards. Some of the movies produced by him include "State of Emergency," "Six Demons," "Explosion," "The Senator" amongst others. He has received a number of notable awards.